A few months ago I backed Loop on Kickstarter, and today the interesting piece of payment-tek showed up at my humble abode. Behold, the future of mobile payment?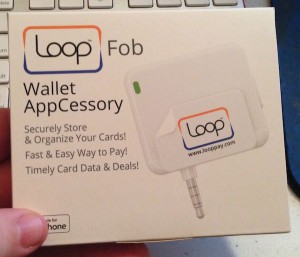 The presentation of the Loop was pretty nice – the device has a footprint, with bumper case (included), of about 2 matchbooks stacked on top of one another. They included a very nice addition I wasn't expecting – an aviation cable key ring (much like those you can get at CountyComm) to secure the bumper case to whatever it is you want to attach it to. Smart, given the bumper is too thick to easily attach to a key ring. Here's a few more pictures of the device and bumper: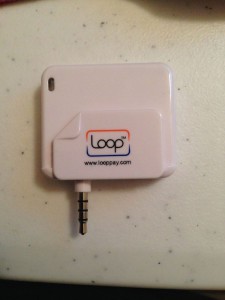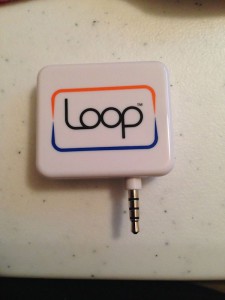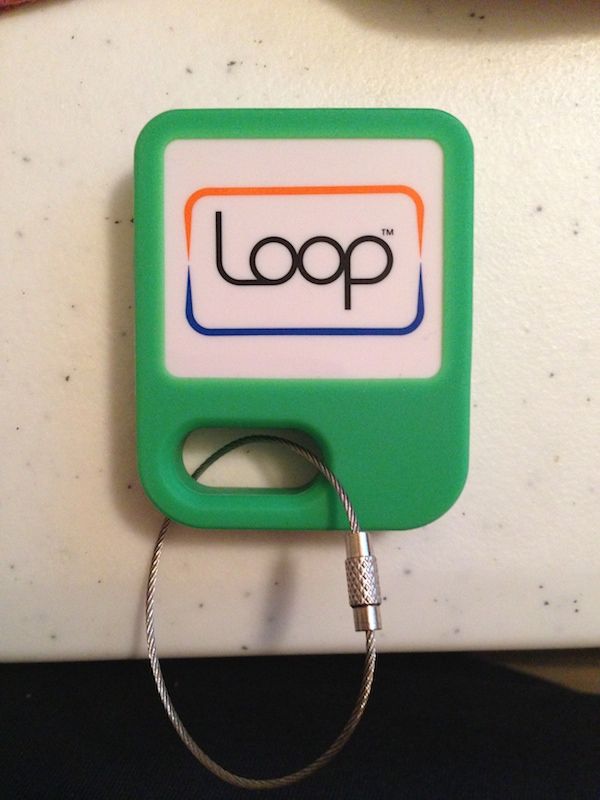 In case you're not familiar with Loop, the underlying technology is pretty interesting. You take your payment cards (or any card with a magnetic stripe) and swipe them into the Loop app through the swipe area on the back of the Loop Fob (It looks like a little lip in the photo above). The Loop app stores the data, and sends it through the Loop fob's magnetic induction coil when you want to pay at a Point of Sale terminal (POS). The effect is a bit startling – you lay your fob over the swipe reader and hit Send, and the reader reacts as if you've just swiped a card. The fob basically emulates the same electronic impulses that the reader would expect if a card were swiped through. Looks like magic.
Or it would look like magic to me, if I could do it! You see, the device has arrived before the app has formally be approved by Apple and landed in the iOS App Store. So for now I can just look at my pretty Loop, waiting for it to become active. When it does, I'll check back in with an update!