Friends who connect with me via Skype have noticed that my profile picture there (and in some other places) is St. Jerome (Specifically St. Jerome by El Greco). I figured I'd write this up to clarify why Jerome gets special treatment when A) I'm not named Jerome and B) I'm not a saint.
First of all, who was St. Jerome? Well, he was an early christian from the region of Stridon, which today would be somewhere in Croatia or Slovenia. He's a doctor of the church, and known mainly for two things:
His translation of the Bible from Greek and Aramaic to Latin.

A story involving him removing a thorn from a lion's paw, which if true, is probably just as awesome an accomplishment as translating the Bible.
Because of this, you often see Jerome in one of three types of poses in historical art. The first, on the left by El Greco, is your standard artistic profile shot (Because you know Jerome would rock Facebook if he'd had the chance). He's got a book, associating him with #1 above. A second depiction is of him with the lion from #2.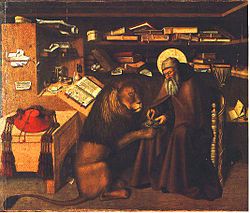 But while both depictions are pretty sweet, in my opinion the best is the third depiction of Jerome translating the Bible, usually doing a "facepalm" move so popular by the meme of the same name these days. Translating the Bible must have been long and annoying work, and rightfully so Jerome isn't always looking too chipper and happy. I suppose that Mr. Lion might be around just out of frame might also make him a bit tired – can you imagine having to take care of a lion? And you thought housecats could be needy.
I've taken a quick swing through Google Image Search and found a few great Jerome Facepalms for your enjoyment, at the bottom of this post. However if you've stuck with me so far, you're probably saying "OK, so why is he your Skype avatar?". Well, for two reasons. First, his beard is great (the El Greco version is my favorite because his rectangular face sorta sports the beard as an extension, not merely as facial hair). And second, I really feel like the photos below, at times, and so I empathize a bit with Lion-loving Jerome. So next time you want a facepalm image, don't reach for Picard, reach for Jerome!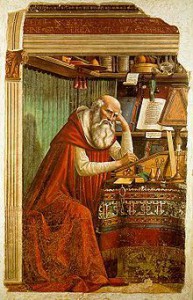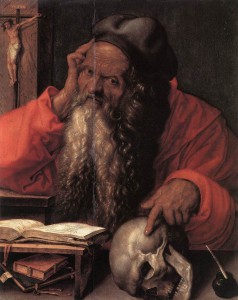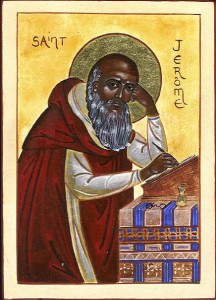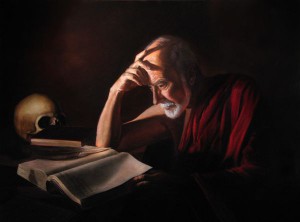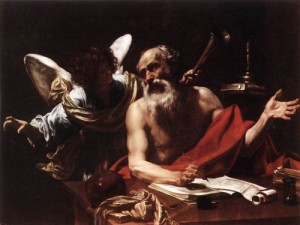 P.S. I particularly like the last one since Jerome looks like he's really pouring his story out to the angel. "And then I told the lion he could go. And he didn't! Do you have any idea how much kitty litter I'm going through?!?"