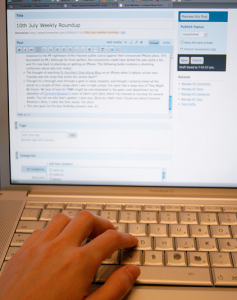 I've just added two new blogs to my Blogroll, both former students of mine at Columbia. David Zhu shares insightful thoughts on "finance/economics, careers, education, US-China relations" as well as his own thoughts and musings. Elle Christine blogs about her life as a junior at Columbia, her travels, and her future as it shapes up.
It's also with sadness that I've removed my link to Insignificant Thoughts, as Mr. Ferrari has decided to retire it. I'm sure he'll be launching a new project soon, it's not like him to not be creative by nature.
Enjoy reading great blog content, and supporting bloggers!