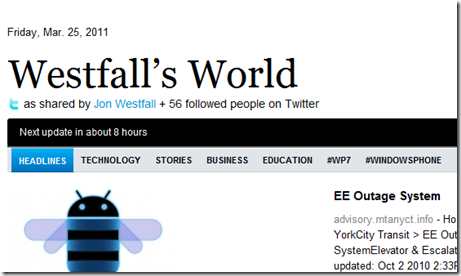 If you follow me on the Twitter, you've probably seen tweets like this lately:

Nightly my automated newspaper is generated, and shows what I've been reading over the day via the intelligent people I follow on Twitter. In a way, it's a way of seeing what I've already seen, and perhaps catching something you yourself missed. Oh, and if I follow you and you write up something particularly interesting, it's a way to get promoted yourself (Much better than #FF in my opinion!).
Anyway, if you're interested, the way I found out about this was through Todd Ogasawara, who has been using paper.li to publish The toddogasawara Daily!